*This post may contain affiliate links, which means I may receive a small commission, at no cost to you, if you make a purchase through a link!*
Are you tired of seeing the same faces on New Year's Eve? Do you want to experience the New Year in a different environment and meet new people? If so, this is the text for you! We bring you the best destinations to celebrate New Year in Europe.
Top 10 destinations for New Year's Eve in Europe
Where? Market Square!
Why? On the evening of December 31, thousands of Krakow residents and tourists from all over Europe and the world gather in this square to welcome the New Year with free rock concerts by the biggest Polish music stars. Just before midnight, the countdown begins, and at the sound of bells from St. Mary's Cathedral, fireworks light up in the night sky. Embrace a dear person because New Year's Eve in Krakow can be cold.
Where? Brandenburg Gate!
Why? Berlin celebrates New Year's Eve in grand style – with around one million visitors gathering around the Brandenburg Gate every year! All the traditional treats are there – more than two kilometers in length, food and drink stands, stages with music and stage programs, party tents, superb lighting … Spectacular fireworks start at midnight in the same place, while the celebration continues until the wee hours!
Where? Square in front of City Hall, Prater
Why? On New Year's Eve, all of Vienna is subject to a good time and dancing. The highlight of New Year's Eve is in the old part of town. The ambiance is such that you can enjoy as much at a gala evening or festive ball, as much as at a concert, at an opera, hip-hop club or sophisticated bar. All in accordance with the famous saying: for everyone something …
Where? Piazza del Popolo continues throughout the city
Why? In Italy, the New Year's Eve is called La Festa di San Silvestro. The traditional Italian New Year's Eve takes place at the Piazza del Popolo. Numerous tourists and locals gather to enjoy rock and classical music, dance and breathtaking fireworks. If you want, you can walk down the Via della Conciliazione to St. Peter's Square, listen to live music, enjoy and even cook traditional Italian dishes. The fireworks are truly spectacular and you can enjoy them in addition to the Colosseum, the Spanish Steps, the Spanish Square, Navona Square and many other sites in Rome.
Where? Letná park
Why? Prague has been considered one of the most beautiful cities in the world since the Middle Ages. Adjectives such as "gold", "city of a hundred towers", "crown of the world" have been attributed to Prague, which is located in the heart of Europe. Traditionally, Prague welcomes the New Year with fireworks from Letná park and can best be observed from bridges and embankments along the Vltava.
Where? On the ship
Why? The Eiffel Tower, the Seine, the bridges of Paris … a magical setting for a New Year's Eve celebration. May this welcome be a night you will never forget. In addition to traditional French gastronomic specialties, you will also enjoy the music of French musicians. Please note that guests must be appropriately dressed on board, and have a good look at everything before departure.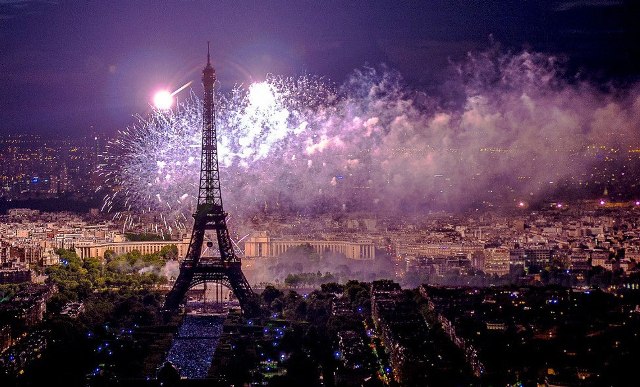 Where? Sky Bar
Why? A stylish New Year's Eve awaits you on the 28th floor of London's Millbank Tower, offering a stunning 360-degree view of London! The welcome party includes a welcome cocktail, food at the stands, midnight champagne, a party with DJs and other performers plus a beautiful view of the midnight fireworks!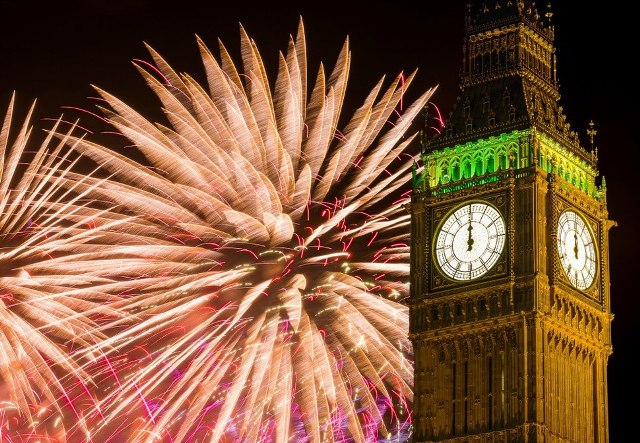 Where? Even though there is no officially organized party, you will not go wrong if you choose Reykjavik as it is compensated for by a lot of private celebrations and smaller events all over the city.
Why? New Year's Eve at Reykjavik is an unreal experience, especially given the fact that there are no official fireworks in the city. In fact, this legendary night was hidden by the residents of Reykjavik, who collectively do a great job. At 11:35 pm, a brilliant fireworks show starts as 200,000 people activate about 500 tons of fireworks. After midnight, the nightclubs and pubs continue the celebration until the early hours of the morning.
Where? Main Square & Hviezdoslav Square
Why? In recent years, Bratislava has seamlessly joined European and world cities with a tradition of being a good host and a spectacular New Year's Eve celebration. The preparation for the celebration is divided into several entertainment zones with a program that runs throughout the day and evening with celebrities from the Slovak pop culture. The highlight is the countdown to the last seconds of the old year on the Danube with great fireworks.
Where? From the port of Funchal.
Why? Famous fireworks display, and officially recognized in 2006 by the Guinness Book of Records as the largest fireworks display in the world. This magnificent scenario, of rare beauty, is simply unique. Thousands of multicolored lamps light up each year to frame the Funcal Amphitheater, turning it into a grand stage.
Hey! I'm Elly mom of 4 kids, I started this blog somewhere in 2018 as an interesting means of noting, chronicling and expressing my ideas, projects, inspirations, and daydreams. inspiration that covers everything from fashion and beauty to home and travel. Every day you can expect me to capture and share what's inspiring me lately.