Here are some life lessons I've learned over the years. Hopefully, they'll prove as useful to you as they have been to me.
Sometimes, due to daily commitments and speed, we forget about the important things. To get rid of negative thoughts, just read these tips and continue where you left off.
Write these tips into your notebook and remind yourself whenever you feel sad or dissatisfied:
life lessons –LIFE IS NOW
We are always waiting for something fantastic to happen that will finally make us happy. But what we are waiting for is not somewhere out there in the future. That's something here and now. We are living life at the moment! And every moment that life is made of is real. That is why we need to learn to love our life and to make it fantastic.
RELATED TO 50 Self Love Affirmations To Improve your Life & Build Your Confidence
FEAR IS AN ILLUSION (in most cases)
Most of the things we fear – never happen. Reality isn't as painful and scary as we think, or how scared we are.
RELATED TO 100 Powerful Affirmations that Will Change Your Life
FUN IS IMPORTANT
To what extent are our days entertaining? But fun? Life is short and we should enjoy it. Instead of worrying too much about things we don't even have to worry about, how about we make every day more fun? In doing so, let's not bother with what other people might think, just enjoy and have fun!
RELATED TO How Can Positive Affirmations Change Your Life
THE ERRORS ARE OK
We try so hard to avoid mistakes, and in fact, mistakes are proof that we are trying and that we dare to try. If we avoid mistakes, we avoid the chance to take action. Mistakes are simply part of the experience and it is good for us to learn and grow from them so that we can move on.
RELATED TO 10 Daily Habits That Can Change Your Life 100% Working
LOVE IS IMPORTANT
Small outbursts of kindness have a huge and positive impact on other people and our happiness. To be kind, we don't need much … just the goodwill to be like that. It's great that kindness can be practiced every day and in every situation … until it finally becomes a part of us and our way of life.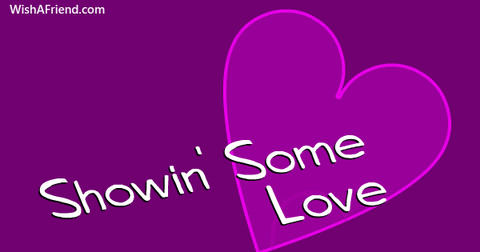 YEARS ARE the ONLY NUMBER
When we are twenty, we think he is fifty. When we turn fifty, we feel or want to look/live like we are thirty. In the seventies, our fifties look like a teenager.
Years do not have to define us at all. Let's allow ourselves to be who we are, what we are, however old we are.
ANYTHING IS SUFFERING
Cultivating anger is like injecting clean poison into your body every day. So let's forgive … let the anger go. If the ego does not allow us to forgive, ask him to go for a walk… while the ego is walking, we can learn to forgive nicely and thus increase our happiness and well-being.
RELATED TO 15 Motivational Quotes to Inspire You to Be Successful
PASSION COMPLETES [IMPROVES] LIFE
When we find what we love to do, then we do it with all our hearts. Every day, in this case, seems like a gift to us. If, however, we have not yet found what our life is filled with passion, then we can "go" in search of it, to explore.
TRAVELS US EXPAND THE MIND
Travels help us come to new insights, be and develop our curiosity and teach us to understand and embrace diversity. Different people and different cultures and traditions, different lifestyles … all of us are enlightened.
WE ARE NOT ALWAYS RIGHT
We think we have the answers to everything and we know what is right and wrong, what is good and what is bad, we think we know what is best for both us and others. But we're not always right. Each has its truth and angle of observation. There are many angles of observation and each one is right for the one who observes it. It is good for us to be open to different opinions.
ALL PASSES
Whatever we go through, whatever we face at the moment, let us keep in mind that worries and problems will not last forever. It will pass. And time passes, so will it pass that bothers us.
RISK HELPS US TO DEVELOP
To change our lives for the better, we often have to take some risks. Budgeted risk, one that we thought little about, empowers us and helps us grow and grow as individuals.
ALL CAN'T CONTROL OTHERS
You want other people to think and act like us. We want them to adjust to us and live the way we think they should live. We want to change them. However, when and when we become aware, we realize that neither can nor should we control others. Let us understand if we are to understand, that instead of trying to control them, we can celebrate their uniqueness!
ACKNOWLEDGMENTS Increase happiness
If we focus on what we have instead of what we don't have, we will certainly feel better, we will be happier.
SMALL THINGS ARE GREAT
All the great victories, all the accomplishments and the status we have built, all is good. But it's not the most important thing that counts. What is most important is all those little things we don't often see or ignore and take for granted: quiet moments spent in nature, spending time with children, a smile on our partner's face when he sees us entering the house, morning rituals, enjoying a cup of coffee … let's pay attention to all these wonderful little things, big.
CARE IS NARRATIVE
It only makes sense if it leads to a solution. But if we worry about the "what ifs," then we run into stress that can further provoke anger, anger, and many other conditions that hurt us.
IT'S NEVER LATE
"It's too late" is just an excuse not to try anything. We can accomplish great and important things for as many years as we can. If we convince ourselves that it is too late for us, then we will most likely end up stuck in a place, frustrated.
WE GIVE THINKING
Life has a meaning for us that we give it. That is why it is important for us to know what the meaning of life is for us and, accordingly, to live the way we think we should.
PEOPLE IN OUR LIFE
What draws the line is the people who are part of our lives. They should be more important to us both from work and hobbies and computers and smartphones and social networks. Let's treat them like they are everything to us. Because they are.
LOVE IS AN ANSWER… TO ALL
We are here for love, for love we exist. It gives us strength. Let's share it with others, show it and show it every day! May love to guide us.