If you left shopping for New Year's gifts for the last week before the welcome – we don't blame you. The end of December is traditionally the busiest part of the year, a period when we feel like we can't get anything, and the expenses are everywhere: save for gifts, decoration, welcome, a new wardrobe, dining… So we bring you a little guide to the ideal New Year's last-minute gift – for her and him!
THIS POST HAS AFFILIATE URLs, READ OUR DISCLAIMER
5 PERFECT GIFTS FOR HER
If your dear lady has many responsibilities, a job, balancing family and free time, attending a course and a gym… you know she needs a planner. This type of diary contains the organization of hours by hours, weeks, to-do lists, budget organization, shopping and wish lists…
WINTER ACCESSORIES
This is a gift you can't go wrong with – everyone will look forward to a new trendy cap, scarf, and gloves. Even if you fit it to be a kit – you will receive a practical and valuable gift. If you know the color that person is wearing, their style and preferences, the chances of being wrong will be even less. A warm winter accessory is a perfect gift for any 7-77-year-old lady.
Pajamas with New Year's motifs
Pajamas are a gift that everyone should always have if you find one with holiday motifs, snowflakes, irvas, Santa Claus – you've got the perfect New Year's gift. If your lady prefers nightgowns, they can be found with the same colorful motifs. In addition, you can add one pair of warm New Year socks for a relaxing holiday!
QUALITY HAIR BRUSH
This is a gift that will please every lady – a good quality hairbrush that is the foundation of healthy hair. Forget about ordinary drugstore brushes – give her the award-winning The Wet Brush Hair Brush, the best combing brush in the world. It comes in many colors, sizes, and designs, it's yours to choose!
NEW YEAR'S BEAUTY BOX
Want more things to donate to your beloved lady but don't want to break the budget? Does your lady like cosmetics? Then the perfect gift is the New Year's BEAUTY BOX
5 PERFECT GIFTS FOR HIM
MOBILE PHONE Gadget
This will please every man, especially the one who does not part with his digital pet. Give him a portable charger for a mobile (power bank), a good headset, a phone mask, a holster, a car phone holder, or combine several of these little things into one gift to remember.
WALLET
I wish your man was even more financially successful in the new year with a good wallet. Men prefer a simple and functional design, usually in black or brown, so you can't go wrong much. Insert a little New Year greetings card and your shared photo inside for an extra personal note.
QUALITY ALCOHOLIC BEVERAGES
If your man appreciates and understands the world of beverages – Enrich his home mini bar with a bottle of quality spirits (whiskey, cognac, brandy, liqueur …). In the shops, you can even find gift sets containing a bottle and two glasses, which is an even better idea.
SHAVE OR TRIMMER
A very useful and practical gift, especially if your man does not possess anything similar. If he likes a neat, shaven look, give him an electric shaver, if he's a bearded man who carefully nourishes his beard, gets him a multi-trimmer. They will be able to neatly trim their beard to the desired length.
QUALITY COSMETICS SET
If your man loves good care, and regularly styles his hair and beard – treat him with a gift of quality cosmetics for men.
HAVE MORE IDEAS? PUT THEM BELLOW!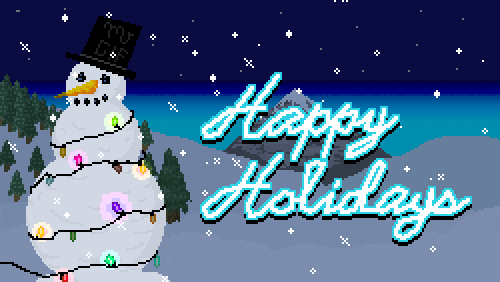 Disclaimer
Bear in mind that some of the links in this post are affiliate links and if you go through them to make a purchase I will earn a commission.