If you are anything like me, you don't, and I thought I'd share some of my recent research on Pinterest marketing and SEO strategies to help you get started.
That's why it's so important to adapt to those changes and work on improving your Pinterest marketing strategy.

I'm sharing my best Pinterest marketing tips that will help you grow your website in 2020.

This post may contain affiliate links which means I may earn a small commission if you click on them to make a purchase.
Label boards with keywords and optimize for user intent
Just like you are optimizing your content for Google search results, you should think about user intent on Pinterest too. What are the keywords and phrases that your audience is searching for? What problems are you solving for them?
In addition to other ranking factors such as the content and popularity of the pin, Pinterest displays the search results based on the title and description of boards. Make sure both the board's title and description have keywords aligned with your overall content and marketing strategy, user intent and your business objectives. Create multiple boards to keep content consistent. When adding new pins, make sure the description is helpful, enticing and motivates the user to take action.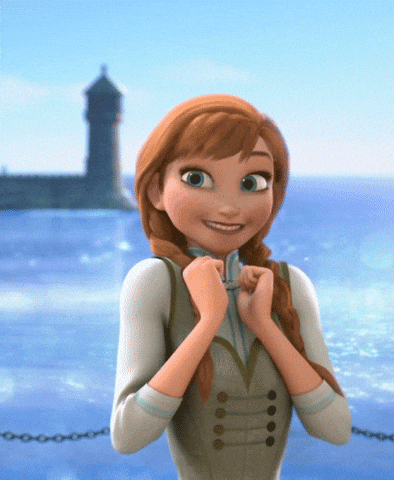 Add call to actions to images and optimize for mobile
Pinterest is very smart and uses so many different things to figure out what a pin is about. There's keywords, visual search, hashtags and so much more!
Want action? Ask for it. Adding a call to action to the image is a great way to grab users' attention. A perfect call to action creates a sense of urgency motivating the user to click (note that promotional content does not work well on Pinterest, though). Use large fonts and an image ratio of 2:3 – vertical images take more space especially on mobile.
Especially if your niche is a lifestyle one.
You might be tempted to use this really cool picture you found but if it's not related to what your post is about don't use it.
No matter how pretty it is.
Use Hashtags
Hashtags are a very big part of Pinterest marketing for 2020.
They are another tool for Pinterest to determine what your pin is about so the algorithm can understand your pin better.
Hashtags are also very helpful for Pinterest users who can search for hashtags.
How to use hashtags on Pinterest:
use 2-5 relevant hashtags
don't use too broad hashtags, instead, find some specific ones
don't use too many hashtags and be spammy (you don't want to end up in Pinterest jail! )
Keywords
For your pin description, pick a few keywords that best describe your pin and write 1-3 sentences around them.
Remember, you're writing your pin description for users, not Pinterest.
Think of writing your pin description as if you are texting a friend and telling them what your post is about.
Create Fresh Pins Often
This tip is one of the most important ones for Pinterest marketing for 2020.
Creating fresh pins often is incredibly important!
Pinterest loves fresh pins and favorites them.
Spending time pinning and scheduling a pin to your boards and all your group boards and adding it to Tailwind's SmartLoop is actually a waste of time.
What you should do instead is regularly create fresh pins for your posts and schedule them to your best performing boards and then let it be.
Bonus tip-for your best performing posts create fresh pins weekly to keep the traffic coming!
Clean Up Your Pinterest Boards
Go through your Pinterest boards and see which ones perform great and which ones don't bring any value.

You can also click on each board to see all the pins you've added to that board and see how many repins each pin got.
Use Tailwind + Tribes
I know people are really on the fence about whether or not they actually need Tailwind.
And, truthfully, you do NOT need a Tailwind account to be successful!
There are tons of manual pinning strategies out there that people swear by.
I actually tried manual pinning back in 2019 and I saw moderate success with it, but I just didn't have the time or the motivation to stay with it consistently!
Tailwind helped me consistently plan and schedule my content so I never had days when I was too busy for Pinterest (or days when I would forget all together!).
Now, I schedule pins once a week (usually Sunday or Monday night). I currently pin 55-65 pins every day and I make sure that 35-40 pins are MY OWN content!
If you don't have enough content to pin 40 pins a day, don't worry! Just remember that the 80/20 rule for pinning (pin 80% other people's content and 20% your own) is D-E-A-D.
Some General Pinterest Marketing Tips
This post was about Pinterest marketing in 2020 and best strategies to grow your blog or business in 2020 but I thought I'd quickly go over some general Pinterest tips.
These are some simple things you can do that will get you amazing results:
make multiple pins for each post
the optimal size for pins is 600 x 900 (or any 2:3 ratio)
pay attention to your Pinterest and Google Analytics to see which type of pins perform best-create more of those
There you have it!
These were my best Pinterest marketing strategy tips for 2020.
If there's something you'd like to add to this list, please leave me a comment below!
If you found this post helpful I would really appreciate if you shared it with your friends
Disclaimer
Bear in mind that some of the links in this post are affiliate links and if you go through them to make a purchase I will earn a commission.